Make GoanVoice UK Your Home Page

---

ANNOUNCEMENT

Brexit: UK-EU freedom of movement 'to end in March 2019'
27 Jul: BBC. A new immigration system will be in place by March 2019 when the free movement of people between the EU and the UK ends, a minister has said. Immigration Minister Brandon Lewis was speaking on the BBC Today radio programme … Click here.
Audio: Brandon Lewis on the BBC Today radio programme. Click here.


---
GOAN VOICE DAILY NEWSLETTER THURSDAY 27 JUL. 2017
News Summary
Chicago: Indian Catholics gather for picnic in Oak Brook

26 Jul: Chicago Tribune. The word "mingle" came up often after four associations of Catholics with Indian heritage gathered Sunday at Central Park West in Oak Brook for a Family Fest picnic. About 250 people from around the Chicago area attended to enjoy food, play a variety of games and mingle… Members of the Goa Overseas Association, Mangalore Konkan Catholic Association, Kerala Latin Catholic Church and India Catholic Association of America took part … "It's a good place to network and meet like-minded people," said Alison Cardozo, president of the Goa Overseas Association… She said her association has about 140 families and about 40 people attended Sunday's event… 10 photos For further details click here
Video: Joshua Desouza wins Silver for Canada at the Commonwealth Youth Games

24 Jul: Athletics. ca. The Canadian U18 team recorded twelve podium finishes at the 2017 Commonwealth Youth Games… Joshua Desouza of Brampton, Ont., made it to 3000m-metre podium finish for Canada. His time of 8:35.15 was good for the silver medal. [Alert from Fred Pinto] For further details click here
Video: 22 Jul: Boys 3000m Final || Commonwealth Youth Games Bahamas 2017 [HD] … 12m.11s. click here
Joshua is the son of Savio and Arlene. Savio's parents are Ted and Margaret who emigrated to Canada in 1970 from Mombasa. Catch Savio with Joshua and Jonathan with the CityNews video of Sportsman of the Week, Feb. 5 2017. click here.
Sabrina De Sousa: Italy CIA Kidnapping

25 Jul: The Gazette. By: Daniel Dal Zennaro, Associated Press. Photo: 61-year-old American citizen and former CIA agent Sabrina De Sousa arrives at Milan's palace of justice, Tuesday, July 25, 2017. De Sousa, who was convicted to four years in prison of involvement in the kidnapping in Italy of an Egyptian cleric as part of a controversial US programme that kidnapped suspects for interrogation, had been granted a partial pardon reducing her sentence to three-years, without the need to serve a prison term… For further details click here
United States District Court. SABRINA DE SOUSA, Plaintiff, v. DEPARTMENT OF STATE, et al. Defendants. 36 pages. click here
For the Wikipedia profile of Sabrina de Sousa, click here.
Aires moves High Court against Parrikar for his statement on casino

26 Jul: The Neutral View. Social activist Aires Rodrigues today filed petition before Bombay High Court at Goa seeking to initiate suo-moto contempt proceedings against Chief Minister Manohar Parrikar for his statement on the Court. In the petition that was filed today, Rodrigues has said "Parrikar has malafiedly and very high handedly been repeatedly wrongly accusing the Bombay High Court at Goa of having directed that the sixth off shore casino owned by Golden Globe Hotels Private Limited be allowed." The social activist has claimed that Parrikar has been stating that it was due to the intervention of the court that the sixth off shore casino owned by Golden Globe Private Limited was allowed in the River Mandovi… click here
Award-winning King Tommy to sign books

26 Jul: Totnes Today (Devon, UK). The handsome star of a TV documentary planning a book signing session at Sunday's Totnes Show should give visitors paws for thought. For the hero of the new book is a dog. King Tommy, recently scooped the award for the most handsome dog in show in the Scrufts competition for cross breed dogs – part of the world famous Crufts Show. He was also filmed in Totnes as part of a Channel 4 documentary called Scrufts – Britain's favourite dog. Now King Tommy is the hero of a book penned by his Totnes artist owner Monique Nerman – who rescued the four-legged favourite in Goa… King Tommy was a street dog in Goa in India where 50-year-old Monique was living some seven years ago. She rescued him after seeing that he had been abused and now he is a therapy dog, helping people… For further details click here
For the King Tommy book website, click here
To watch the Channel 4 TV Programme online, click here.
'Mission Rabies', putting a rapid stop to rabid cases

26 Jul: The Goan. The NGO 'Mission Rabies' has played a key role in tackling the spread of rabies in the State. In an interaction with #TGLife, Mission Rabies Scientific and Technical Manager (India) Dr Gowri Yale details the various initiatives of Mission Rabies towards the elimination of rabies in Goa … Goa has taken a crucial step in the pathway towards eliminating the state of the deadly rabies virus. Through the active partnership between the State government, the NGO 'Mission Rabies', has vaccinated over 168,000 free roaming and owned dogs and educated more than 2 lakh children about rabies… For further details click here
Tourism minister vows to keep holidaymakers in Goa safe

26 Jul: Times of India. Tourism minister Manohar 'Babu' Azgaonkar (photo) on Tuesday said he has directed the police to take strict action against hawkers and beggars harassing tourists on the state's beaches. "A message needs to go out that Goa is a safe destination. We will keep tourists safe," Azgaonkar told the House while responding to a discussion on demands for grants to tourism… For further details click here
UK: TV & RADIO HIGHLIGHTS By Lira Fernandes

DOCUMENTARY: Nev's Indian Call Centre. Dave (Freeview 12). Mon. 31st July. 20:00 to 21:00. Nev Wilshire - who's a friend first, boss second - attempts to set up a call centre in India. Nev is let loose on his new Indian recruits. But do they like karaoke? Episode 3.

DOCUMENTARY: Partition Voices. BBC Radio 4. Mon. 31st July. 09.00 to 09.45 & 21:30 to 22:00. 1/3 : Division. On the 70th anniversary of the partition of India, British Asians and the Colonial British who witnessed the violence tell their stories. This first programme covers the years leading up to partition, when many Muslims, Sikhs and Hindus recall living together harmoniously.

FILM: Play. Film4. Tues. 1st Aug. 01:30 to 03:28. Ruben Östlund's controversial drama takes some real-life incidents of bullying in Sweden as a starting point from which to explore liberal attitudes towards race. Kevin Vaz, Anas Abdirahman, Yannick Diakité, Abdiaziz Hilowle and Nana Manu play a gang of five teenage kids, born to African immigrants in Gothenberg, who aim to relieve younger, wealthier white and Asian kids of their valuables.

COOKERY: Come Dine with Me. Channel 4. Tues. 1st Aug. 2017. 17:00 to 18:00. This episode comes from Woking and Guildford where the week kicks off with professional cake decorator Mignonne, part time musician Neil, barmaid Julie and performance manager Daniel. Finally Neil gets the chance to shine with his authentic Goan menu but will it be enough to bag Neil the £1000 prize?

DOCUMENTARY: UK Border Force. Pick (Freeview 11). Wed. 2nd Aug. 07:00 to 08:00. Series two of the powerful and provocative documentary. Find out how the UK Border Agency enforces immigration and custom regulations both in the UK and abroad.

DOCUMENTARY: The Children of Partition. BBC World Service Radio (Freeview 710). Wed. 2nd Aug. 09:05 to 10:00. Mark Tully discusses the lasting effects of the 1947 Partition of India on generations of Indians.

SCIENTIFIC DOCUMENTARY: Extreme Engineering. Quest (Freeview 37). Fri. 4th Aug. 07:10 to 08:00. Building Mumbai's Modern Airport. Danny heads to India to see one of the country's most ambitious undertakings ever, the $2billion expansion of Mumbai Airport.
GOAN VOICE DAILY NEWSLETTER WEDNESDAY 26 JUL. 2017
Obituary
Death: Maria Nazareth

24 Jul: Sydney (Aus). It is with the heaviest of hearts that the family of MARIA BEATRIZ NAZARETH (born 13/11/1917) from Carona Aldona Goa, announce her passing following a short illness just a few months short of her 100thbirthday. Beloved wife of Late Mr Avelino J Nazareth (Moira Goa) Ex-E.A. Power & Lighting Co. Nairobi, Sister of Late Conceicao Thaddeus (Teddy) Carvalho. Loving Mother of Felix (Hazel), Victor (Monica) and Greta, grandmother of Sherwin (Evelyn), Brendon (Vinita), Vernon (Jenna) and Gavin. Great grandmother of Joshua & Lachlan. Funeral details: Eucharistic Mass will be celebrated at Mother of Mercy Chapel, Barnet Avenue Rookwood Cemetery NSW 2141 on Friday 28th July 2017 at 11:30 A. M. followed by Cremation. No floral tributes but donations can be made to: Bass Hill Age Care Facility, 119 Robertson Road, Bass Hill, N.S.W. 2179. [Info: Cyprian Fernandes]. Condolences to fenaz@bigpond.net.au
---
News Summary
Toronto: Come to VIVA Goa with your family this Saturday!

25 Jul: CanIndia News. One of the most talked about festivals of the year, VIVA Goa creates a unique opportunity for GTA residents to experience exotic Goan culture and traditions. Brought to you by the Goan Overseas Association (G.O.A.), this year the stage is set to celebrate Canada's 150th birthday with an exciting lineup of events, a creative display of Goan arts and crafts plus delicious Goan cuisine… Bring the family to experience unique Goan culture, cuisine and music on Saturday, June 29 at Father Kamber Park, 4525 Mississauga Road, Mississauga. VIVA Goa 2017 is a whole-day family event that runs from 11:00 a.m. to 7:00 p.m…

click here

25 Jul: Mississauga News. Mississauga festival to discover Goa on Saturday …

click here

For more information about the event, click here.
12 Crosses found desecrated at Caranzalem, Marcaim cemetery

26 Jul: Herald. Eleven days after 50-year-old Francis Pereira from Curchorem was arrested for his alleged involvement in the desecration of Holy Crosses and religious places, it was a re-run of sorts at Caranzalem cemetery. On Tuesday evening, locals witnessed desecrated Crosses at the cemetery near Fatima Chapel. Locals confirmed that the day Francis was arrested, the cemetery Crosses were intact… For further details click here
Video: 25 Jul: Francis in; still cemetery in Madkai found desecrated … 1m. 35s. click here
Desecration Of The Goan Antiquities

24 Jul: Navhind Times. Vivek Menezes, well known writer and photographer has written relentlessly on theft of Goan antiques. He was the first Goan journalist to expose the international antique mafia in his article- "Looting the treasure box of Goa' heritage (November 23, 2013) which mentioned how Australia's national gallery bought an ivory carving of crucified Jesus stolen from Goa for $337500 from New York art dealer Subhash Kapoor, … Over the past two decades theft and smuggling of antiques is booming mainly due to failure of the registration authority, the ASI Goa … 1070 words. For further details click here
16 Nov 2013. Goan Voice. Subhash Kapoor alleged mastermind of a vast international antiquities looting empire. 16 Nov: The Australian. Indian-born US resident Subhash Kapoor had for almost four decades wooed the world's art elite from his shop in Manhattan … investigators allege he is the mastermind of a vast international antiquities looting empire… click here
Former Congress minister Atanasio Monserratte joins Goa Forward Party

25 Jul: PTI. Former Congress minister Atanasio Monserratte, who was tipped to be party's candidate for bypoll against Goa Chief Minister Manohar Parrikar in Panaji, today joined the Goa Forward Party, a ruling coalition ally. The development comes in the backdrop of Monserratte's name being considered by the Congress for the Panaji by-election from where Goa Chief Minister Manohar Parrikar is seeking an entry into the assembly… "Now we can call Manohar Parrikar as the MLA of Panaji. We will be supporting Parrikar during the by-election in the constituency," GFP President Vijai Sardesai told reporters after welcoming Monserratte into the party fold… Monserratte was minister in the Digambar Kamat led government and had landed in controversy after being arrested for raping a minor girl… For further details click here
Video: 25 Jul: Goa 365tv. Babush joins Goa Forward, to support Parrikar in Panaji click here
Rui Alberto Baceira, Portuguese consul in Goa, transferred to Palestine

25 Jul: Diario de Noticias (Portugal) [final paragraph of article]. Rui Alberto Baceira, who was consul in Goa (India), becomes head of mission in the representative office of Portugal in Ramallah, replacing Mário Abreu de Almeida. For further details click here
Goa's new airport to be commissioned by May 2020: CM Manohar Parrikar

25 Jul: Economic Times. Parrikar said the process of meeting pre-construction requirements was in progress and the actual construction work of the Mopa Greenfield airport, located nearly 40 km north of Panaji, was expected to begin shortly… He said the existing Dabolim international airport in South Goa, which operates out of an Indian Navy base, will continue to be operational for civilian purposes … GMR Goa International Airport Limited (GGIAL) has already started pre-construction work and, as per concession agreement, the first phase of the project is likely to be commissioned by May 2020," Parrikar said … For further details click here
Cable car project in Goa to promote tourism

25 Jul: IANS. Goa Tourism has tied up with a private operator to provide ropeway, zip-line and sky diving services near the state capital, Tourism Minister Manohar Ajgaonkar told the state assembly on Tuesday. Ajgaonkar said the "state-of-the-art project" will incorporate international ropeway systems and also have recreation and entertainment tourism activities such as a 4D aquarium, revolving restaurant, artificial skiing and artificial surfing facilities etc… For further details click here
Mega Cabs to drive into Goa and 19 other cities

25 Jul. The Goan. Taxi service provider Mega Cabs is looking to invest Rs 500 crore in the next three years to expand its services to Goa and 19 other cities, betting big on airports, railway stations and other public points of transit. The company, which ran into huge losses due to entry of aggregators like Ola and Uber, plans to revive market share with aggressive investment in technology and taking fleet size to 8,000 vehicles … The company will roll out services in Ahmedabad, Hyderabad, Chennai, Goa, and Jaipur in the first phase … For further details click here
GOAN VOICE DAILY NEWSLETTER TUESDAY 25 JUL. 2017
News Summary
Celebrating all things Goan in Toronto

25 Jul: Times of India. The Goan Overseas Association of Toronto is all set to showcase Goan culture, cuisine and music at the upcoming Viva Goa festival which drew an attendance of over 3,000 last year when artistes, including Sonia Shirsat, Palomi Ghosh and O'Luv from state, enthralled the audience. The event is scheduled for July 29 ,,, "We are so looking forward to next week's VIVA GOA … The event is about showcasing our pride in our culture and our 'Goenkarponn' as a unified community," said the association's president Selwyn Collaco… click here
For the Viva Goa flyer with full details of the event, click here
British deputy high commissioner shares Brexit tips with British Business Group (Goa) members

24 Nov: Navhind Times. The British Business Group (BBG), Goa, a networking group for forging greater business ties between India and UK had its 13th AGM last week. Members listened attentively to the key note speech by Colin Wells, acting British Deputy High Commissioner. Brexit was the theme of the address but Wells spoke on range of issues. He said that he had met up with the Chief Minister, Manohar Parrikar, to discuss skill sharing between Goa and the UK Police… Wells said that meeting also focused on the issue of the property bought by British citizens being repossessed or taken over by locals … BBG in Goa has about 70 members, including established businessmen and budding entrepreneurs… For further details click here
Old habits die hard! Sajjan's Cherry Pit Spitting Can Be Traced To His Indian Roots

22 Jul: The Link (Canada). Canada's Defence Minister Harjit Singh Sajjan (photo) was born in India – a country where hygiene, manners and courtesy are almost non-existent. Almost 70 percent of the population goes to toilet in open fields. Some of the pristine beaches of Goa are littered with garbage … last week Sajjan had a tiff with the store owner in Osoyoos, British Columbia, on whose property Sajjan was spotted tossing cherry pits from his parked car. The Minister apologized and the store owner regretted posting the video of the incident on social media. Don't blame Canada's Defence Minister Harjit Singh Sajjan. Why? Because this is what he grew up with and has not gotten out of it yet… 1043 words. click here
Video: XLRadio Vancouver. Minister of Defence Harjit Sajjan throwing cherry pits filmed by a shopkeeper … click here
For the Wikipedia profile of Harjit Singh Sajjan, click here.
Bleached girls: India and its love for light skin

21 Jul: The Conversation. "Let's scrub out that tan" is a common refrain in beauty parlours in India, where girls grow up with constant reminders that only fair skin is beautiful… Even sentiments like, "She got lucky he married her despite her [dark] complexion" are still whispered around India in 2017. Younger generations are now starting to push back. On July 7, 18-year-old Aranya Johar published her Brown Girl's Guide to Beauty on Youtube. The video, a spoken-word poem containing lines like "Forget snow-white/say hello to chocolate brown/I'll write my own fairy-tale" went viral, reaching 1.5 million viewers around the world in its first day alone… click here
Video: Aranya Johar's Brown Girl's Guide to Beauty on Youtube. 3m. 02s. click here
Keith Vaz tells 100 MPs to take up the Pioppi diet over summer

21 Jul: i News. Keith Vaz has challenged MPs to take up the Pioppi diet during their summer recess – a 21-day lifestyle plan named after 'the world's healthiest village' in Italy. Based around avoiding added sugar and refined carbs, and instead building your diet around vegetables and fatty foods like oily fish and olive oil, the plan – in a book by cardiologist and obesity campaigner Dr Aseem Malhotra and documentary maker Donal O'Neill – also includes recommended movements and breathing exercises… Vaz is the chair of the all-party parliamentary group on diabetes and type 2 diabetes himself … For further details click here
Video: Donal O'Neill and Dr Aseem Malhotra on the Pioppi diet … 6m. 25s. click here
"Colour Run" to commemorate rape and murder victim


22 Jul: Irish News. A "colour run" based on the Indian Holi festival of colours is to be held to commemorate Buncrana murder and rape victim Danielle McLaughlin. The colour run in Buncrana, next Saturday July 29, will also raise funds for the "Truth for Danielle McLaughlin" legal campaign. Ms McLaughlin (28) was raped and murdered while travelling in Goa, India in March this year. Her body was discovered by a farmer at Canacona in Goa. Local man, Vikat Bhagat (24) was subsequently arrested and charged with the Irish woman's rape and murder. Bhagat is still awaiting trial in India. A keen traveller, Ms McLaughlin had been attending the annual Holi festival of colours in India when she was killed… For further details click here
Tourists harassed by traffic police: Goa Deputy Speaker

click here
Eric Sequeira: Family of builder secures second post mortem

24 Jul: The Goan. The family of Goa-based builder Eric Sequeira who died in judicial custody back in May has successfully secured a second post mortem on the body, as they suspect procedural lapses… The family representatives have also sought to clarify that he died in judicial custody and not police custody as reported earlier and that his wife Daphne and daughter Martina continue to reside in Goa. click here
GOAN VOICE DAILY NEWSLETTER MONDAY 24 JUL. 2017
News Summary
Former Kenya Vice President Joseph Murumbi, a man at war with himself

23 Jul: Daily Nation (Kenya). Joseph Murumbi, whose death 27 years ago was marked last month, remains one of the most significant but mysterious figures in Kenya's political history – he had relationships with independence heroes like Jomo Kenyatta, Jaramogi Oginga Odinga, Tom Mboya and Pio Gama Pinto and abruptly resigned as Kenya's second vice president almost 51 years ago after just one-and-a-half years in office. In this first instalment of a two-part series, Cyprian Fernandes, a former Nation journalist who is based in Australia, weaves together personal interactions with historical records to unmask the complex character that was Murumbi … 2322 words For further details click here
Video: Indian community recognized as the 44th tribe in Kenya


click here
4 Feb: Audio: NPR (USA). Kenyans Of Indian Descent Seek Greater Recognition. 3m.57s. click here
25 May: New York Times. Asian Kenyans Seek to Be Declared a 'Tribe' of Their Own … click here.
The Libidinal Hostilities, Desecrations and Phobic Responses

23 Jul: Herald. By Victor Ferrao (photo). We have been pained by the recent spate of desecration of crosses and other holy spaces in Goa. While we had not been able to nap the culprits until recently, Goans have shown that they cannot be provoked by the sinister designs of the wicked perpetrators of these crimes … One Christian of some sect is arrested by the police. But it is difficult to believe at this point that one person is behind all these crimes. That is why we may do well by thinking of it as a fascist mind-set… The fact that the police have caught one Francis Pereira is a step in the right direction, although there are rumours that claim that he has been bribed heavily to take all blame… (The author is Professor of Rachol Seminary.)1388 words. For further details click here
Living la vida Goa

23 Jul: Herald. By Dolcy D'Cruz. Goa has many foreigners who love to call Goa their home… Café speaks to a few new Goans who share their experiences of life here … Kornelia Santoro, originally from Bavaria, Germany moved to Goa alone in 1994, writes cookbooks … Maria Inês Figueira the Director of Fundação Oriente was an adviser to the Portuguese Minister of Economy … Robert James from the United Kingdom had visited Goa more than a decade ago and as his friend insisted on volunteering, he visited El Shaddai. On his next visit to Goa, he started a new UK Charity to support disadvantaged children and young people through the 'Mango Tree Goa'… For further details click here
A love affair that saved Portuguese from Mughals

23 Jul: Times of India. It was an unusual love affair between a woman of Portuguese origin and a Mughal prince. And such was the intensity of their love that the Portuguese woman, Dona Juliana Dias Da Costa, held sway over Aurangazeb's son, Shah Alam, and she not only helped safeguard Christians in the then Mughal-ruled India but also assisted in spreading on the faith in Portuguese India… Juliana Nama, a book by Madhukar Tewari and Raghuraj Singh Chauhan, has for the first time pieced together information from five different languages to bring to light the role of this lady-in-waiting to Shah Alam… 947 words. For further details click here
To order the book from Amazon India, click here
Cricket: Women's World Cup final in London: Loss leaves Shikha's parents in tears

24 Jul: Herald. Susheela Pandey, mother of Shikha Pandey (who plays for Goa), was in tears when India lost their chance of putting their hand on the trophy against England in the ICC Women's World Cup final at Lord's, England, on Sunday… Shikha's parents at Candelaria, Pilerne experienced the sorrow when all-rounder Shikha was run out for four while attempting an unexisting run. As Susheela was in tears, Subhash (Shikha's father) said that his daughter should have not gone for the run due to lack of communication with her partner Deepti Sharma, who did not move from her crease… click here
For a photograph and profile of Shikha Pandey, click here
Squids score over shrimps in exports; fish leads the pack

22 Jul: The Goan. At one point, shrimps were the only seafood to be exported from Goa, but that is no longer the case, as the state exports much more of it than shrimps. In 2016-17, Goa exported 3,800 tonnes of frozen squids, which when compared to 1,841 tonnes of frozen shrimps is more than double… For further details click here
GOAN VOICE DAILY NEWSLETTER SUNDAY 23 JUL. 2017
News Summary
Canada: Event Highlight


click here
For the Viva Goa press release, click here
For some video clips of Viva Goa 2016, click here.
Christians and Muslims condemn the hate campaign in Goa

23 Jul: The Milli Gazette. Goa's Christian and Muslim groups met in a public meeting held at the Azad Maidan, Panaji, Goa on 22 July 2017 and attended by around eight thousand people. They issued the following statement: We are meeting in the aftermath of a series of desecrations in Goa. We are also meeting in the aftermath of a pervasive hate campaign that is being systematically perpetrated in Goa by the right wing forces, at times with the command and at other times with the tacit acceptance of the Government in Goa… For further details click here
Video: 22 Jul: Goa 365. Goans come together for peace & unity, blast the Govt … click here
Goa Archdiocese refutes police arrest of vandal

22 Jul: Herald (Malaysia). Police in the western Indian state Goa have arrested a mentally unstable person for the destruction of numerous crosses, following a probe that a church team described as "scripted." Police arrested Francis Xavier Pereira, 55, saying he is "a radicalized former convict" and since 2003 has vandalized some 150 religious structures to "free trapped souls." Police said the suspect is mentally unstable and was "seeking publicity" through vandalism. However, a church-initiated fact finding team studying the vandalism rejected police claims… For further details click here
The last monsoon?

22 Jul: Times of India. By Vivek Menezes. There is no mistaking the coming reality of an unrecognisable future due to climate change. Goa is most lovely at this time of the year. Soft raindrops fill the air, and the gentle, undulating landscape is mantled in infinite shades of green. The rivers flow swift and turbulent … The atmosphere of regeneration is so powerful, so persuasive, it can feel as though all this timeless beauty will last forever and the blessed earth will always restore itself. Alas, we know for sure it will not… 845 words. For further details click here
With Goan clubs shutting shop, footballers move on

22 Jul: Times of India. By Marcus Mergulhao. Three years ago, Milagres Gonsalves was a football hero but he has moved to England, not to play football but work for a courier company. "There is nothing left for footballers in Goa anymore. The salaries on offer are meagre and nothing like what it used to be in the past," Milagres said … Milagres isn't the only one to move abroad after hanging up his boots… Not too long ago, football was the most thriving industry in the state, rivalled only by mining and tourism… For further details click here
Advisory issued to Goa beachgoers after poisonous jelly fish spotted

22 Jul: City Today. The Goa Tourism ministry issued an advisory to tourists to avoid touching live or dead jelly fish which has surfaced across the beach stretches of Baga to Sinquerim in North coastal Goa… Tourism advisory said the Jelly fish of this species are very venomous and if comes in contact can cause painful sting, which could result in allergic reaction to the poison… For further details click here
The varied tastes of Goa and their origins

22 Jul: The Economic Times. The Goan cuisine is multi-layered, much like the celebrated bebinca. From sorportel to shark ambot tik, from balchao to feni, it is a heady spread … But the most significant contribution of the Portuguese to Indian culinary history is the chilli. It modified entire Indian recipes beyond imagination and did wonders to the food-loving Indian. Sweet potato, corn, tapioca, passion fruit, tomato, pineapple, guava and cashew were introduced soon after… For further details click here
India train food 'not fit for human consumption'

21 Jul: BBC. Food served on board Indian trains and at railway stations is unfit for human consumption, an official report says. The annual audit report said checks on 80 trains and at 74 stations had found that some food was contaminated, while packaged and bottled items were past their expiry date. Food was stored in the open, attracting flies, rats and cockroaches, it added… The report by India's Comptroller and Auditor General (CAG) said that cleanliness and hygiene were not being maintained at catering units at stations and in trains. For further details click here
GOAN VOICE DAILY NEWSLETTER SATURDAY 22 JUL. 2017
News Summary
Montreal: Julian Menezes: Police ethics committee hears complaint against Agent 728, partner

20 Jul: Montreal Gazette. Even though she is no longer a police officer, Stéfanie Trudeau — known as Agent 728 — can still be intimidating. That's how Julian Menezes, a McGill University lecturer, felt as a police ethics committee hearing into the actions of Trudeau and her former partner, Constantinos Samaras, got underway Wednesday. During his testimony, Menezes asked ethics committee chairman Pierre Gagné to have Trudeau stop staring at him because he felt intimidated. The committee is examining charges of racial bias, excessive force, and illegal arrest and detention… When another police officer read his name, he asked if the family name was of Portuguese origin. Menezes testified that Trudeau quickly interjected and said "No, he's a f-ing Indian." … In January, the Human Rights Commission ruled in Menezes's favour in a complaint about racial profiling against Trudeau and Samaras, and ordered them and the city to pay $40,000 in damages… For further details click here
21 Jul. Montreal Gazette. … Trudeau denied calling Menezes a "f—ing Indian" in the police car, she said there was confusion surrounding his ethnicity… click here
18 Oct. 2012: Video: Goan Voice. Julian Menezes, alleged victim of Montreal police officer, speaks out … click here.
Audio: UK: BBC Asian Network's Big Debate

21 Jul: BBC Asian Radio. Nihal (photo) asks: Is the caste system an issue here in the UK? Also, Anny Divya, thought to be the youngest female to ever captain a Boeing 777 aircraft, talks to Nihal about the challenges she's faced. Indian based lawyer Biswajit Sarkar joins Nihal to discuss why he decided to trademark the sari worn by the late Mother Teresa. Kanza Ahmed from charity Penny Appeal speaks to Nihal about how people can get involved with the organisation and take part in a number of challenges to raise money for good causes. 16 students from Poynton School in Manchester had travelled to India to visit a charity they were supporting, only to be turned away at Chennai airport. The school's head teacher, David Waugh tells Nihal what happened. 3 hours. For further details click here
Ahead of tourist season, UK envoy surveys Goa's security and expats property issues

21 Jul: Times of India. By Newton Sequeira. The tourist season may be a couple of months away, but the British are leaving nothing to chance… British acting deputy high commissioner Colin Wells (photo) met chief minister Manohar Parrikar here on Thursday to discuss and review the security arrangements for tourists from their country… Wells said they spoke about the "difficult case of Danielle McLaughlin… The good news is that the court case is coming up very soon." … Wells also discussed the issue of the property bought by British citizens being repossessed or taken over by locals. Hundreds of British nationals who bought properties in Goa face a prolonged legal battle to hold on to them… For further details click here
21 Jul: Daily News & Analysis. Acting British Deputy High Commissioner calls on Goa CM click here
21 Jul: Goa 365 tv. UK educational institutions beckon students from Goa … click here.
Borders will remain open for two years after Brexit

21 Jul: The Sun (UK). EU citizens could get "free movement to Britain for up two years after Brexit" in a new offer from Theresa May under plans drawn up by Philip Hammond. The chancellor is understood to believe every cabinet minister supports his bid for a transitional deal when Britain leaves the European Union in 2019. Under Hammond's plan, EU citizens will get free movement for two years after Brexit … For further details click here
Poynton High School (Manchester) charity trip sent home from India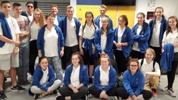 20 Jul: BBC. A group of students have been sent back to the UK after Indian officials said they had the wrong kind of visa to visit a charity they were supporting. The 16 students and three staff were refused entry at Chennai Airport by immigration staff even though the school had made three previous visits. Poynton High School head teacher David Waugh said the school and local community was "shocked and saddened". Nobody from the Indian High Commission was available for comment… For further details click here
21 Jul: Times of India. Immigration authorities at Chennai airport deport 19 UK citizens including children … click here
India to amend law to implement voting rights of expatriates

22 Jul: Gulf News. The Indian Government told the country's Supreme Court on Friday that it would amend the existing electoral law to allow millions of Non-resident Indians (NRIs) living across the globe to vote from abroad in elections back home. The court has given the government two weeks to inform the court how it would go about with the legal amendment… That the attorney-general himself appeared in the court shows the government's seriousness in the case ... For further details click here
Funny with a Goan twist

21 Jul: The Goan. In her first-ever exclusive, the ever-so-sassy and spontaneous Wendy Zuzarte talks about her nighty-clad alter ego 'Succorine' whose unique comedy act and day-to-day infectious humour has made her a rising star … "I decided to create my YouTube channel and FB page," informs Wendy. And on October 5, 2016, the quirky, distinctive, nighty-clad 'Soglechem Succorine' was born. But who is Succorine? Succorine is your friendly everyday neighbourhood bai, "says Wendy, adding, "She is a simple and straightforward person who often comes to the aid of villagers and assists them with their issues and concerns … For further details click here
For the 'Soglechem Succorine' YouTube channel, click here
For the 'Soglechem Succorine' Facebook page, click here.
GOAN VOICE DAILY NEWSLETTER FRIDAY 21 JUL. 2017
Obituary
Death: Andrew D'Souza

19 Jul: Merces, Goa. ANDREW JOHN D'SOUZA. Proprietor A Lua Hotels, Goa. Born: 19-2-1960. Son of late Francis Xavier D'Souza & Aurita D'Souza. Husband of Cerolina Henriques D'Souza (Goa Urban Co-op Bank). Father of Amory C D'Souza (Yaki Zushi Sangolda) & Clarissa E D'Souza (Student GMC) Brother of Avita / Edward Freitas (Canada) Silvino/Sultana (Muscat), Late Goretti. Brother-in-law of Jacinta, Romano/Selma, Robin/Celine, Roni/Cecilia, Menino/Suman. Passed away suddenly. His mortal remains will be brought to his residence on 21" July 2017 (Friday) at 3:00pm. Funeral cortege will leave his residence on 22nd July 2017 (Saturday) for Eucharistic celebration at Our Lady of Merces Church. at 4:00 pm followed by burial.
---
Death: Mary Ann Fernandes

19 Jul: Nairobi. JEAN MARIE ANN PHILOMENA FERNANDES (MARY ANN). Born 29th March 1942. Dearly beloved wife of Jack Fernandes of Chandaria Industries. Loving mother to Warren and Jacqueline of Vancouver – Canada. Loving grandmother to seven grandchildren. Funeral Mass will be held at St. Francis Xavier's Church - Parklands on Friday 21st July at 10 a.m. followed by cremation at the Hindu Crematorium – Karioko. [Info: Tony Gomes, Goan Welfare Society, Nairobi].
---
News Summary
Keith Vaz: Concerns re status of Indian-origin citizens who are now Portuguese citizens and residents of the UK

20 Jul: NDTV. Britain's longest serving MP of Indian-origin Keith Vaz has been elected to serve as the head of a new parliamentary committee to deal with issues concerning immigration and visas. Mr Vaz, 60, has served in Parliament for 30 years … "As the United Kingdom leaves the European Union, issues of Immigration come to the fore… there are thousands of Indian-origin citizens who are now Portuguese citizens and residents of the UK who need urgent clarification of that status," Mr Vaz said… click here
18 July 2015. Keith Vaz attended the Goan Summer Festival in Swindon, a large event for Goan families and communities across the UK. Keith gave a keynote address at the festival and met many members of the local and national Goan community. click here
Google search VP Ben Gomes explains mobile revamp

20 Jul: CNBC (USA). Google is making its mobile app look more like a news feed as it battles Facebook and Amazon for the attention of online consumers. This week the technology giant updated its app to add content from more sources. For example, data on local events, eateries and weather will be available alongside regular search results… The shift to mobile means Google has to give users "bite-sized answers to questions," says Ben Gomes, vice president of the company's core search product. "The vast majority of our queries come from mobile phones," Gomes said during a demonstration of the new features for the media in San Francisco on Tuesday… 616 words. For further details click here
Text + Video: Digital Indians: Ben Gomes. 10 Sep. 2013. BBC. Ben Gomes is Google's Tanzania-born, India-bred, US-educated vice-president of search ... 1216 words + Video 2m. 2s. with photos of his family and his school in Dar es Salaam…. click here
In Goa, the arrest of a 50-year-old man for vandalising religious symbols raises many questions

20 Jul: Scroll. By Pamela D'Mello. The arrest of a 50-year-old man for allegedly vandalising several crosses and other religious symbols in Goa over the last month has brought some relief for the Bharatiya Janata Party government in the state, but its troubles are not yet over… While the police declared that the case had been cracked with Pereira's arrest, activists and religious bodies have raised questions over the arrest and contend that the 50-year-old could not have been working alone… 1555 words. For further details click here
20 Jul: Goa 365tv. Francis also targeted national heroes: Gandhi to Lohia & Shivaji to Abe Faria … 1m. 46s. click here
Sir Vince Cable named as new Lib Dem leader – but here's what you DIDN'T know about him

20 Jul: Daily Star (UK). Sir Vince Cable has been officially confirmed as the new leader of the Liberal Democrat Party – but how well do you know the former minister? … Sir Cable cared for his beloved Olympia (photo) – a woman of Goan origin whom he fell in love with in Kenya where she was born – throughout her battle with cancer. His father disowned him for marrying a woman of another race… click here
10 Jun 2013: Herald. Hundreds of happy faces filled the halls of the Nehru Centre in London for the opening of the first ever Exhibition of British Goans from East Africa … Vince Cable made time to put in a brief appearance …
Vince Cable's Margao, Goa click here.
Video: Gay British Asians being 'forced into heterosexual marriages'

19 Jul: BBC. Hundreds of gay and lesbian people of South Asian heritage are believed to be under pressure to marry someone of the opposite sex, police say. West Midlands Police said a growing number are now contacting the force after being ordered to have a heterosexual wedding by their families. The UK's forced marriage unit heard from at least 30 LGBT people last year. But they say more people are likely to be affected as being gay is often seen as taboo among south Asian communities… For advice and support call the Forced Marriage Unit's public helpline on 0207 008 0151. 802 words + video For further details click here
After years of confinement, Sunita Verlekar relishes freedom

21 Jul: Times of India. Sunita Verlekar, who was rescued from a confined space in Candolim where she was forced to live in inhumane conditions, is recuperating well at Recolhimento de Serra in Panaji the home for the underprivileged and downtrodden… She is being allowed to adjust to her new environment … "It will take time for her to adjust. She eats by herself and is very cooperative. Her memory is sound and she recalls incidents in her village and school from when she was younger. In no way can she be looked upon as a psychiatric patient. Doctors at the Institute of Psychiatry and Human Behaviour have certified this," Provedoria director Vinayak Volvoikar, said… For further details click here
Christian missionaries under fire in India – archive, 1956

20 Jul: The Guardian (UK). Photo: St Antonio's Church in Cabo De Rama, Goa, India… Missionaries in India are having a thin time again, particularly the Americans who have been singled out as being guilty of all the sins of commission Indians feel missionaries are capable of under the garb of priesthood. The Indian attitude to missionaries has been well expressed time and again … The seven-man committee, led by a former Chief Justice of the High Court, has not minced its words. It stated: "Evangelisation in India appears to be part of a uniform world policy to revive Christendom, to re-establish Western supremacy and is not prompted by spiritual motives. The objective is to disrupt the solidarity of the non-Christian societies, with danger to the security of the State. Enormous sums of foreign money flow into the country … For further details click here
Forthcoming Events

Sat 22 Jul. Goan Chaplaincy Day 2017. The Concelebrated Thanksgiving Holy Mass will commence at 1pm on Saturday 22nd July 2017 at St Anselm's Church, Southall UB2 4BE. Fr. Lucas as Main Celebrant. Dine and Dance to follow at 3pm at the Villiers High School Hall, Southall UB1 3BT. Scintillating Music from String Along and Chico. Tickets: Adults £12, Children 5 to 12 years £6. Contact: Fr Patrick: 07424 427698 / Josephine Fernandes (North London): 07957 148406 / Nina Pinto: 020 8767 0663 / Debbie Fernandes (Cranford): 07896 007011 / Joe Fernandes: 07764 659305 / Wilson Fernandes (Southall): 07417 434187 / Jennifer Da Silva: 07712273024 / John Rodrigues (Hounslow): 07723 486707 / Wembley – Mary Xavier: 07440025962 / Charles Dias: 07809 552654. For the flyer with full details, click here.
Sun. 23 Jul: From 2pm. Tivim Association 40th Anniversary Celebrations at St Boniface Church, Hallmitcham Road London SW17 9PG. Band; Treble Makers. Licensed Bar; Mervs Mobile Bar. Catering; Shirleys Kitchen. For Tickets and Enquiries please contact Norma Menezes-Rahim 020 8771 4457; Helen De Souza 020 8304 5585; Ingrid De Souza 020 8905 3872; Roland De Souza 020 7485 7878; Fiona Lobo 020 8656 3317; Elu Pires 020 8654 1281. For the flyer, click here.
Sat. 5 Aug 2017. Goans International are organising their 3rd Annual Business Lunch& Debate With Casa De Goa at Baluchi Restaurant at the 5 star boutique Hotel The Lalit London. Tickets for this Fine Dining networking event are available at £45.00 per person which includes a welcome drink with amuse bouche followed by a 3 course haute cuisine lunch with wines on a first come first paid basis. For details and booking please contact, Rabi Martins: Rabi@rabimartins.org.uk Antonio Fernandes asfernan@blueyonder.co.uk Milton Rodrigues President. Limited availability. Confirmations are already in full swing so book early to avoid disappointment. For updates, go to https://www.facebook.com/Goansinternational/ For the flyer with full info click here
Sun. 6 Aug: G.O.A. Annual Festival. VENUE: Cranford Community College, High Street, Cranford, Hounslow, TW5 9PD. A fantastic opportunity to meet friends and family. Commencing with Holy Mass at 11.00 a.m. celebrated by Bishop Patrick Lynch followed by an open air festival of music, entertainment and dance. Performances by bands and performers from UK as well as DnT (Denzil and Trisca) and Bad Blood from Goa. Free shuttle service from and to Hounslow West Tube Station. Food or drink will NOT be allowed on the premises unless for medical reasons – any alcohol will be confiscated and destroyed. Bag searches will be undertaken. No pets allowed on the grounds except guide dogs. Management reserves the Right of Admission. Details from Ravi Vaz on 07909 927539 / Juliette DeMenezes-D'Costa on 07958 537314 / Bosco Saldanha on 0208 684 4474 or email goanassociationuk@gmail.com Entrance tickets at £5.00 (children under 12 years F.O.C), can be purchased in advance from two locations: HOUNSLOW :Spice of Goa Restaurant and Takeaway, 324 Bath Road, Hounslow TW4 7HW. Tel: 07440184632 and SWINDON: Royal CP Travels, 15 Elmina Road, Swindon, Wiltshire, SN1 2BQ. Tel no. 07715 948683 / 07438 807941 For the updated (14 July) flyer with additional details, click here.
For Later Events See www.goanvoice.org.uk/events.php
Paypal
Goan Voice UK is funded by donations, events advertising and sponsorship from the world-wide Goan Community.



PayPal for secure credit card transactions

---
Classifieds
For details click here
Sponsors
Tito's – Where Else?!


Tito's, Baga, Goa – Founded in 1971 by the late Tito & Lucille De Souza (ex-Mombasa & Nairobi)Nightclubs, restaurants, supermarkets, apartments, signature villas and more
http://www.titos.in
---
RETIREMENT VILLAGE ... Rent Before U Buy


Celebrate Life!! Anchor your silver years to "Magical Goa". Enjoy world class comfort and security. www.bougainvilla-hermitage.com

---
Muthoot Group UK: Unchanging Values…in Changing Times

For Travel Services, Online Money Transfer (www.rupees2india.co.uk) Foreign Exchange, Gold Loans, contact Muthoot Group (https://en.wikipedia.org/wiki/Muthoot),
established in India since 1887 and IN UK since 2007 with offices in Croydon,
Southall, Wembley and East Ham. Contact Clive Vaz on 020 3130 1774. www.muthoot.co.uk


---
Goan Holidays.co.uk for Hotel bookings


Choose your Hotel on our website www.goanholidays.co.uk
Competitive rates and allocations for Hotels even during Festive Seasons..!! Book
Early…. You won't be disappointed!! Contact Glenn Rodrigues, Call 07584081756
or email glenn@goanholidays.co.uk
---
Looking for a Gift idea?

A Railway Runs Through - Goans of British East Africa, 1865 - 1980. By Selma Carvalho.
Order a signed copy delivered to anywhere in the world safely and securely. Buy
using PayPal or debit/credit card.
http://selmacarvalho.squarespace.com/
---
Villa Calangute


For Private, Spacious, Self-Catered & Luxury villas in Goa just 2-10 minute's
walk to Calangute Beach. http://www.villacalangute.com
---
This Space Can be Yours!
Become a Goan Voice UK Sponsor
eddie.fernandes@gmail.com
---
DTDC Courier and Cargo

Services: Courier-air freight- Sea freight, Courier domestic and international,
International and domestic removals, imports. UK contact: Ivan Rodrigues, ivan@dtdc.com
Visit http://uk.dtdc.com/
Use the code: GOANVOICE for a 15% discount
---
Goan Association (UK)


Tel no. +44 (0)7958 537314
Email: goanassociationuk@gmail.com
Website at: http://www.goauk.com
---
Goa Holiday Homes

Do you want comprehensive information on Goa, properties for sale, rent, hotels, flights, Goan music, videos, recipes , beaches and a lot more? Visit www.GoaHolidayHomes.com
---
Acron

Acron, Goa's leading edge developers since 1988 presents eco-friendly apartments and villas
http://www.acronindia.com.
---
AeroSafaris - Group Tours

2014: Jan/Feb Annual Winter Escape to Goa. Feb: Spectacular South Africa. Mar: Kenya - Tanzania Safari. Sep/Oct Pilgrimage to the Holy Land. Visit www.aerosafaris.com for more details
---
OCI Assistance

We provide NRI services including OCI Lifelong Visa to India, Pan Card and other NRI services such as Affidavit drafting, Indian Passport Surrender, Naturalisation certificate, Translation services and Deed Poll. Tel: 0203 105 8162. Email: info@ociassistance.com Website: www.ociassistance.com
---
Aerotours

Specialists in Safaris to East & South Africa, Tours to India & Sri Lanka: Mount Kilimanjaro Climb, Mountain Gorilla Trekking, Golden Triangle Tours in India, Kerala Backwaters Tours/Cruises. Contact Nick de Mello / Tel: 905-567-0880 / Toll Free: 1-855-567-0880. Email aerotours@hotmail.ca Website: www.aerosafaris.com
---
Department of NRI Affairs, Govt. of Goa

You need to register to access the site. Some of the links: Press Releases; Indian Embassies; Handbook for Non Resident Goans; Scholarship Programme for Diaspora Children, Eminent Goans, Konkani Dictionary etc.… Go to http://www.nri.goa.gov.in/

---
Divine Retreat Centre - Ramsgate, Kent, UK


The famed Potta Centre now has a UK base. Phone: 01843586904 Email: josephedattuvc@gmail.com Visit www.divineuk.org, www.divineyouth.org.uk with Programme of Events, Retreats, healing services, photos, videos and more.
---
Ed's Bar Services

We cater for all occasions, large or small. Edward Alvares. Personal Licence holder.
Full Licenced Bar. We provide proper glasses every time. For all your requirements contact Edward Alvares. Mob: 07507595603
email: edsbarservices@hotmail.co.uk
---
Go Quick Travel Agents

Package Holidays & Flights Worldwide, including Goa. Excellent rates. Contact
Tony Dantas. 0208 238 9600 / 0208 204 6699 goquick@hotmail.co.uk
ABTA K9019 ATOL 9347
---
Goans Down Under - Sydney, Australia

Please visit/contact us: www.goansw.com
For Facebook, click
here. Tel: Tony Colaco - 0411 131 891. Email: mygoansw@gmail.com
---
HELP A POOR CHILD
a little help gives a lot of hope

Sponsor A Child. Make A Donation. Be A Volunteer
web: www.helpapoorchild.com
email: info@helpapoorchild.com
---
HoneyBbuzz Music

Music for your occasion. Duo Trio Band Disco. Anniversaries Birthdays Weddings.
English Latin American Konkani Swahili. Contact: James mobile: 07546 999 677 Remos
mobile: 07448 160 917. Email: honeybinfo@yahoo.com

---
International Flights & Holiday Specialist.


Charter Flights to Goa. UK Contact:
Savio Viegas: 020 8432 3266 OR 07926191069, email sales@johnryantravel.com
---
Leonoras


Multi-cuisine Family Restaurant with Pub in Goa. A Jerome Mendes (UK) Enterprise. Also offering Rooms and Konkani Video CDs.
http://www.leonoras.co.in/
---
London: Olde Goa Restaurant & Food Products


For the Restaurant, visit www.oldegoa.co.uk For food products - Goan Fish Curry, Vindaloo Paste, Rechado Masala, Pickles, Prawn Mole, Goan Vinegar etc. visit www.currytree.co.uk Contact Savio Azaredo, savio@puritytrading.co.uk 07956206056
---
Mango Travel by Bobby DeSouza

Goa: Specialist in flights, packages, Cruises & Worldwide destinations. Allow us to make your Flights & Holidays a magical experience. Retail Agents For Atol Holders. Email bobby@mangotravel.co.uk Tel. 020 3289 5909 Mob 07956816799 www.mangotravel.co.uk
---
Mervs Mobile Bar


We are a Mobile Bar Service to cater for your special events and functions. Visit
us at www.mervsmobilebar.co.uk.
Personal Licence Holder. Contact: Mervin Pereira. Mobile: 07940 705714
---
Stallions Air

Flight SPECIALISTS to GOA, INDIA
and the WORLD BEYOND
XCELLENT FARES
ATOL 9179
Email: amit@stallionsair.com
Website :www.stallionsair.com
Tel: 020 7580 5999 or 0797 9861 455 / 0795 0132 999

---
Time Travel


Specialising in Flights to GOA and other parts of India. ATOL & IATA Bonded.
WWW.timetraveluk.com
Call us 0203 475 3560 or 0208 429 8333